If you are in need of a place to live while attending McKenzie College, we will do everything we can to help you find adequate accommodations and even matching you with other McKenzie students looking for roommates. We are located in the westside of Moncton's downtown core, where apartment buildings and other rental properties are plentiful.
McDougall House
As of March 2019, McKenzie College is pleased to provide accommodations at McDougall House, conveniently located adjacent to the college campus. The McDougall House offers 2 separate large apartment residences, one designated as female only, the other as male only. Each apartment has 5 beds that vary in single, double or triple occupancy rooms and offers a shared kitchen, bathroom and other living areas.
These newly upgraded spaces offer all the conveniences of your home away from home while you enjoy easy access to your college classes. They offer worry-free living so you can concentrate on your studies and enjoy a positive educational experience.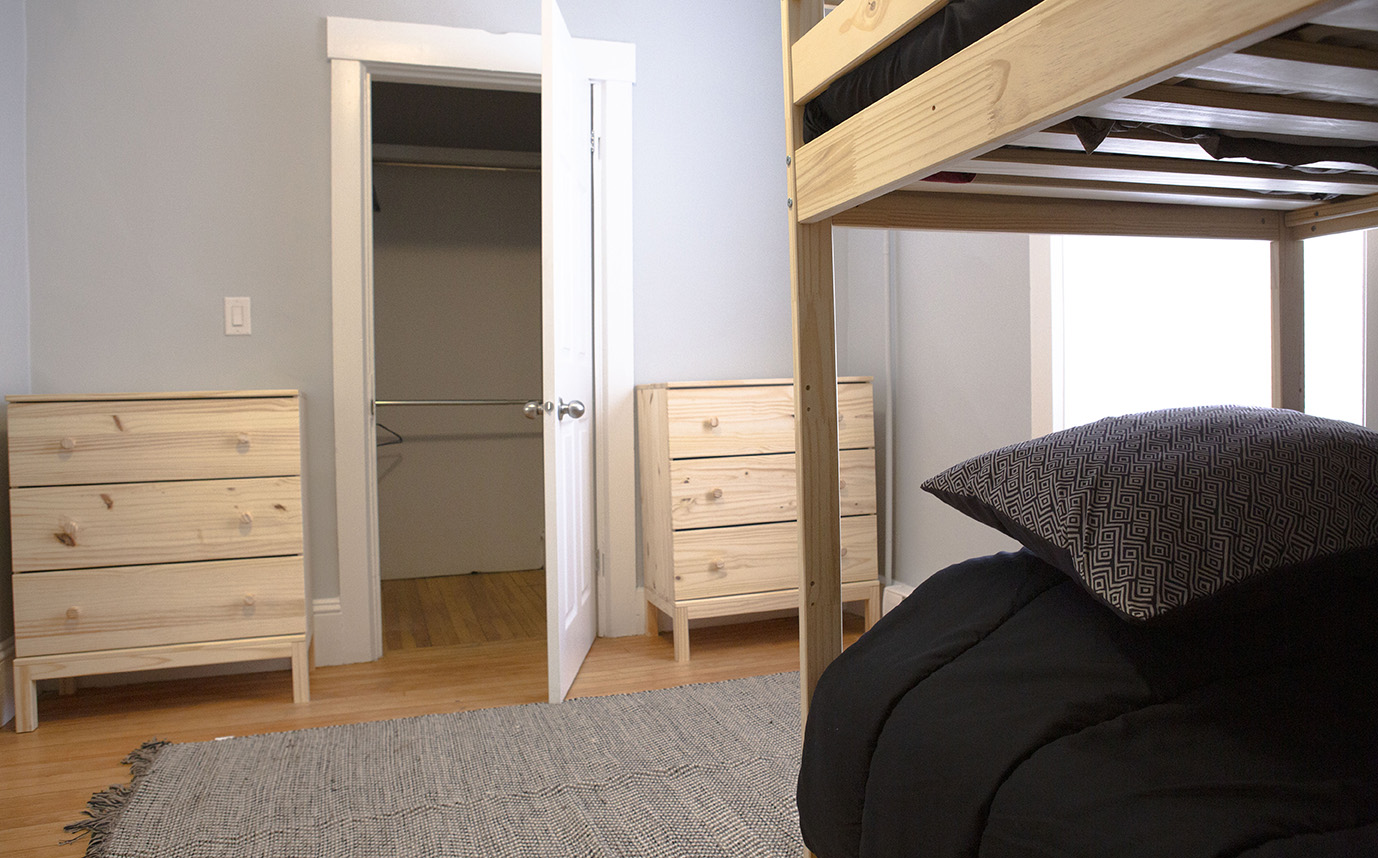 Each apartment offers the following features and amenities:
Fully furnished

Free WIFI

Bed linens

Washer and dryer in each apartment

Weekly house cleaning service
Room pricing
NOTE: There is a $250 residence application fee, which is only refundable if there is no vacancy.
Female Only Residence
Single Occupancy Room
Single Bed: $450
Double Bed: $475
Triple Occupancy Room
Bunk Bed: $400
Single Bed: $425
Male Only Residence
Single Occupancy Room
Single Bed: $450
Double Occupancy Room
Bunk Bed: $400
Single Bed: $425

If you require accommodations when you attend McKenzie College, please contact your Admissions Advisor. If you are interested in applying to the McDougall House residence, click the button below.
Other housing resources
Our campus is within proximity to many other independently-owned accommodations.
PLEASE NOTE: McKenzie College is not affiliated with any of the accommodation resources listed below and are not responsible for any misrepresented, out-of-date or missing information.
To search for available accommodations in the Moncton area, visit the following sites:
Responsibilities and restrictions
When selecting accommodations, we strongly advise you to examine the premises and thoroughly read any lease or rental agreement to understand your responsibilities and restrictions before making a housing decision. Be sure to obtain a copy of all documents for your own records. If the landlord does not have a copy of a typical lease, you can obtain one from the Office of the Rentalsman. The Office of the Rentalsman also provides important information and checklists for finding housing.